Colton House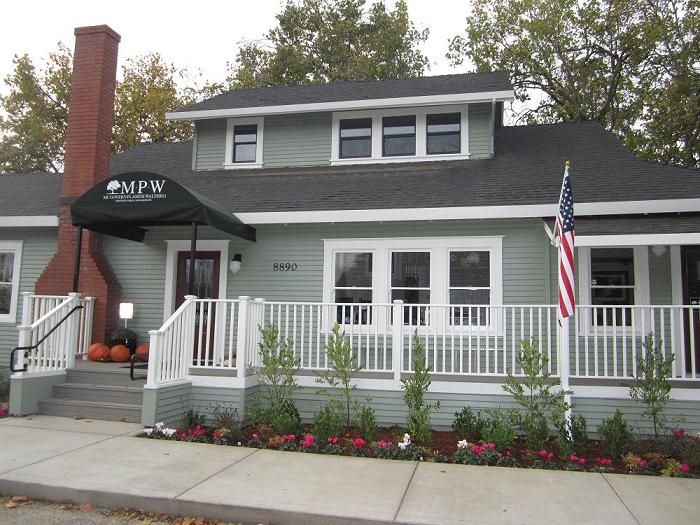 8890 Elk Grove Boulevard, Elk Grove, California
The Colton House
Built in 1912, the Colton House has been a landmark in Elk Grove for the past 100 years. Located in the heart of Elk Grove, at the intersection of Elk Grove Blvd and Elk Grove-Florin Road, the Colton House has been seen daily by thousands of residents and commuters. The intersection, which was the first to receive a stop light in Elk Grove, is now the Gateway to Old Town Elk Grove and the Historic Shopping District.
Back in 1912, the House was built as the result of the marriage of two long time Elk Grove families, the Colton's and the Foulks'. As the story goes, upon the passing of Mrs. Colton in the late 1920's, Mr. Colton remarried and added the second story to accommodate his new mother-in-law.
The Colton House was maintained as a residence until the late 1970's, when the home was purchased by a local real estate broker and converted into an office. The House was used as a real estate office and, for a brief period, as a tutoring center, and remained occupied until 2008. By that time, the House was in need of significant TLC and was abandoned by the tenant. Additionally, the owner was in failing health, so she moved out of state and put the House up for sale.
In March of 2011, we had the fortune to acquire the House, and through the eyes of Mary Walters, we were able to envision its restoration. In November 2011, with the restoration complete, we relocated our firm from Sacramento to our new Home in Elk Grove.
Along the way, we were fortunate to meet with local native, Jon Colton. His father was born in one of the bedrooms, now an office, in the House. He smiled and gave an approving nod and echoed, "I never remember this House looking this good!" With that praise, we're pleased to invite you to come pay us a visit.